Happy Holidays everyone! As we are now engaged in the last week of 2017, it is a great time for me to go back through my library and pick my 12 albums of 2017. No particular rankings, most of the albums have been reviewed in my blog. I have set the EPs aside since they are not counted as album.
1. January: Xandria – Theater of Dimension

2017 started with a bang with Xandria releasing their latest album and the second album with Dianne Von Giersbergen as front vocals. The motto was "harder, faster, stronger, better". Damn it was a good album to listen, Dianne being perfect as usual. Unfortunately, the rest of the year was less good for the band. The second leg of the US tour cancelled, Dianne thrown in the residue bin like an used ragdoll. Fortunately, that also means that Dianne is likely reviving Ex-Libris.
2. January: Au Champ Des Morts – Dans La Joie

It is not often that you find French metal bands getting under the spotlight (unless you are Gojira or Alcest), even less French metal bands that sing in French. This was a pure random encounter in my discography, during a Bandcamp campaign (damn Bandcamp is such a great place to discover bands). Mixing elements of black metal and doom, it is a delight to listen to the French lyrics. A must-have in your collection if you are also attracted to the dark side of the Force and needing to find a solace to old wounds.
3. February: FT-17 – Marcellin S'en Va En Guerre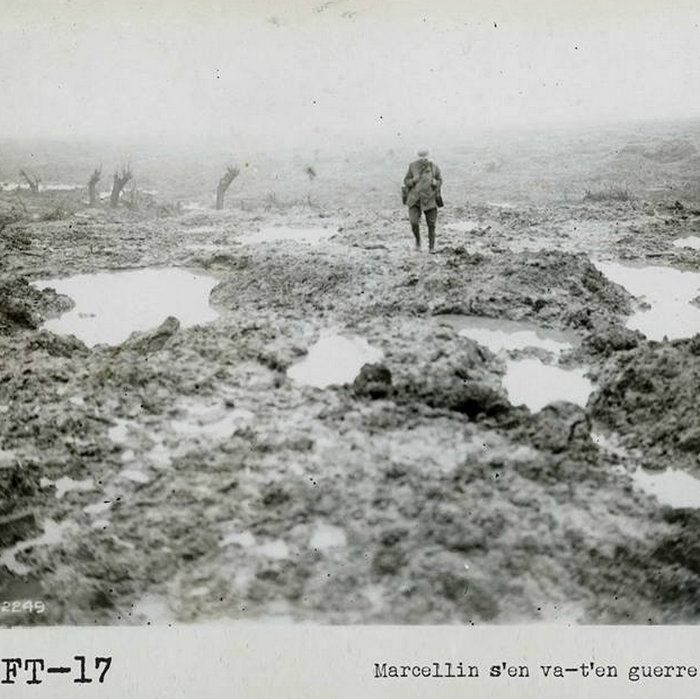 Another Bandcamp pick. Aside from sciences, metal, Sci-Fi and video games, I have another great interest. History! In particular, I am very fixated on World War I: "la Der Des Ders"; "La Grande Guerre"; "La Guerre Des Poilus". Don't ask me how my brain clicked on that particular war, maybe because of that field trip during my middle school year at "Le Col Du Linge", harboring trenches and a museum of this horrible war. The context of military history is not much new and those who know Sabaton know their power-metal hits narrating historical battles. This one is particular. This first album of the melodic death metal band FT-17 (named after one of the first type of French assault tank "Renault FT-17") is particular as it follow the PFC Marcellin Trouve, writing to his notes his experience of the war, from the joyful draft and heading to the front line to the delusion of the war.
4. March: Midnight Sorrow – Pick A Tale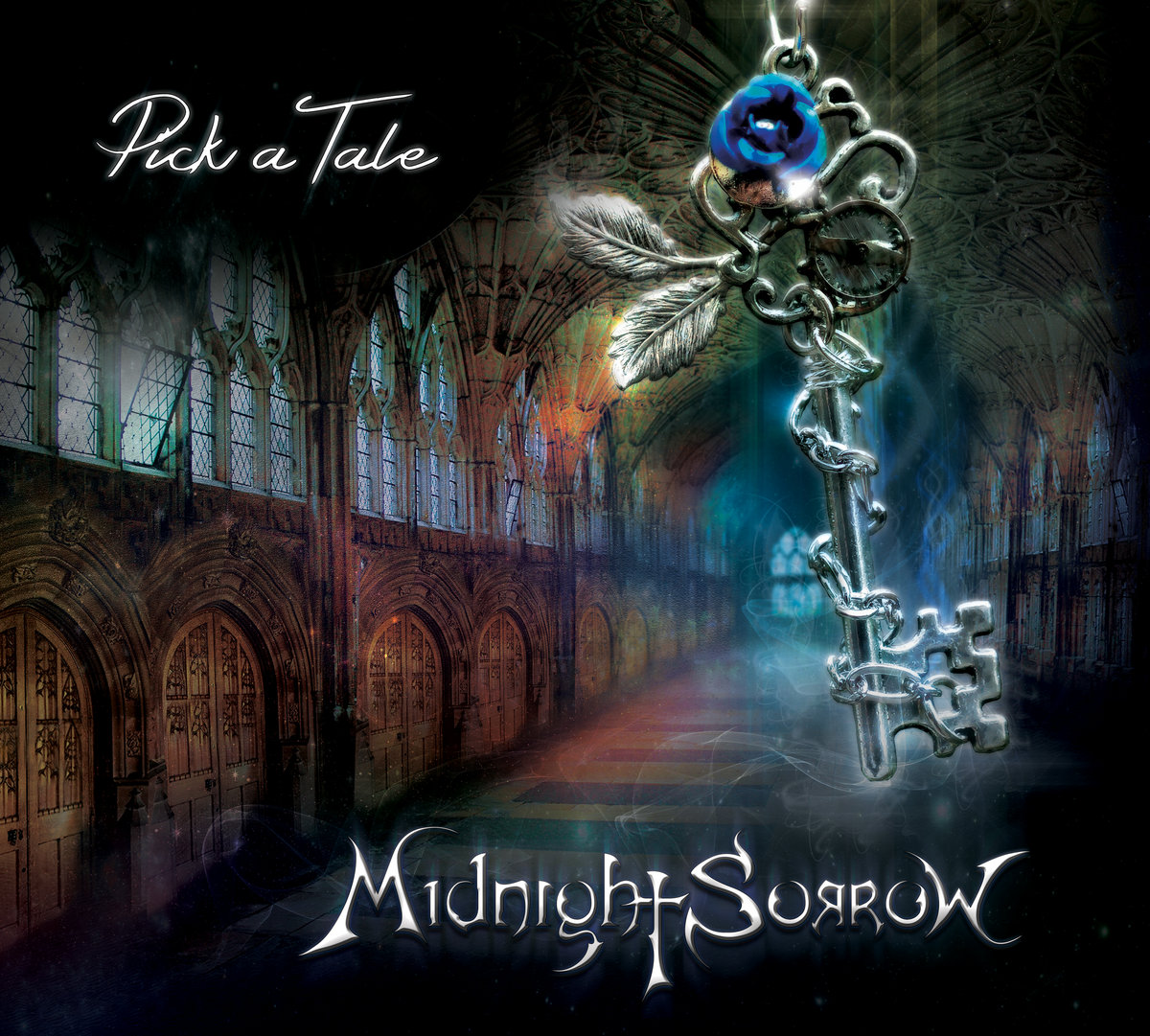 March was highlighted from the release of the first album by Midnight Sorrow, another French band but this time from my hometown and in the Symphonic Metal genre. I really liked their first EP "At First" and this album took some time to come in, but it was indeed for the better. Coming from their EP, you can hear the maturation of the band in both the musical arrangement (bolder, more confident) and also from Maureen's voice (in which you can really hear her progress on her vocal abilities). I usually hate when the album is recycling old songs from the previous EP but the band went the extra mile and revisited their songs giving them a second breath with their more experienced sound. It was such a delight to hear that album.
https://youtu.be/syiCMalo44Q
5. May: Seven Kingdoms – Decennium


One thing that I found a bit boring on the US metal scene is the vast domination of the death metal scene and its derived genres (metalcore, deathcore, grindcore…). For some reasons, European favorite genres like Power, Symphonic or Doom are not that popular. So when you have a US metal band playing outside this "terra cognita" it is a welcome. When that same group slap you with a damn awesome album, it is even more welcome.
Hail to Seven Kingdoms, straight out of the Florida panhandle. Florida has a reputation of being the weirdos in the US but they are also home for two awesome US power metal bands: Kamelot and Seven Kingdoms. 72 minutes of a powerful joyride into the meadows of an enchanted land, riding over a robot unicorn, riding in the sunset of a binary star system, slashing an horde of orcs running over using your proton axe to slay the foolish and the foes. If Warhammer 40K should have a soundtrack, I would definitively pick Seven Kingdoms. Just listen to "Stargazer" and tell me you are not all pumped up.

6. May: Alwaid – The Machine & The Beast

Alwaid is another French Metal band that highlighted my album picks in 2017. This second album was quite a departure of their first album "Lacus Somnorium", that was deeply anchored in atomspheric doom metal. This second is much louder, faster and heavier, more anchored into melodic death but yet with keeping their signature melodics. Again a very good pick and an extensive review of the album on my blog site.

7. June: Neverlight – Nova Red


Neverlight (from Colorado) is this kind of UFOs in my library, standing out by their inability to put them in my classical shelves. Labelled themselves as "dark progressive metal". It offers a very unique prog metal songs, sharing some similarities with Amaranthe (if you are heavy in the keyboards) but yet very different as it has more darker tones and lyrics. You know what? Enough with the talk. A damn good prog metal album in my library and it pays off to wander into "terra incognito", just give a try.

8. August: Seven Spires – Solveig


This was another pleasant surprise, as this band straight out of Boston (MA) came out from nowhere and got me hooked up with their title "The Paradox", directly inspired by Dimmu Borgir and Cradle of Filth. The album per se was very good: engaging melodics, pumping you up with energy and willing you to summon a mosh pit in your cubicle. Playing in different registers, surfing from gothic metal songs like "The Siren/Encounter" to something more mainstream like "The Cabaret of Dreams" to some melodic power metal songs like "Choices" or "Distant Lights". My favorites remains though "The Paradox" and "Burn". I leave you with the Paradox official video so can make your choice.

9. September: Paradise Lost – Medusa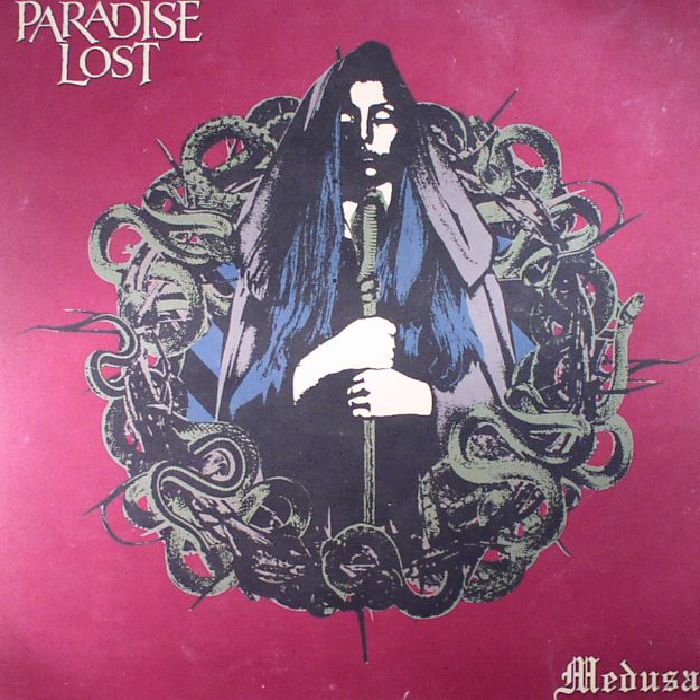 Having one of the Unholy Trinity bands release a new album is always welcomed. Paradise Lost "Medusa" is one of these welcome. Adopting a "back to the roots" in terms of the artistic direction of the album, splurging into death doom made this album very special and a hit amongst critiques. It got a very good review on my blog, you can find it.

10. September: Arch Enemy – Will To Power


After 3 years of waiting since "War Eternal", Michael Amott finally broke the silence and brought on "Will To Power" right to celebrate the 20 years of the band. It was also the second album featuring Alissa White-Gluz. So it was a litmus test for many of the fans and the result was far from disappointing, also a long awaited moment since Jeff Loomis joined the band. It was a hit at first sight with in my opinion a better writing than "War Eternal". It is brutal (with even some punk influence in the melodics) right from the first track "The Race", followed by "The World Is Yours" flying into epic melodic power ballads with "The Eagle Flies Alone". Following the release, the band started the US tour. It was magic! The best concert of 2017.

11. September: Septicflesh – Codex Omega


Septicflesh is a unique band mastering the blending of a classical orchestra with the black symphonic metal style giving you an auditory experience of some of the paintings of Bosch, very finely crafted orchestral arrangement, navigating the different layers of Hell through "Dante's Inferno". With Septicflesh, you are welcomed into the Hades Kingdom, navigating through the Styx with Spiro being your guide. A must have if you are attracted by the Dark Side. Considering Spiros and the band are coming nearby for a gig in March, I guess I will add it in the bucket list.

12. September: Clouds – Destin


Whatever I listen, I always come back to doom metal. Behind the darkness and the melancholic tones, I find solace and relief to my mind. There are words I cannot speak, there are feelings I cannot tell, there are wounds that I cannot heal. Doom metal provide me with this opportunity of a catharsis. In sorrow, i found my relief.
This is the case of Clouds "Destin". Nicely composed, it helps open myself to my mind, let all my sadness, my pain and my sorrow exhale and breath. It allows a deep introspection that few releases can help me cope with these feelings. If you like doom, you MUST try this band.

13. October: Hallatar – No Stars Upon The Bridge

Hallatar is a side project involving various Finnish metal band members including Tomi Joutsen (Amorphis) at the vocals, Juha Raivio (Swallow The Sun) at the guitars and Gas Lipstick (ex-HIM) at the drums. This album is one of the best doom album of the year for different reasons.
Firstly, it is a an album dedicated to the memory of late Aleah Starbridge that left us orphan last year. Secondly, it is an requiem and eulogy album to Aleah, using her poems, giving us a last intimate moment to mourn. The result is simply fantastic and heavy loaded in pain and sorrow. I just hope that this album is closing our mourning on Aleah's passing and not become an opportunity for anyone to make financial gains on her.

14. November: Evanescence – Synthesis

After a hiatus of over 5 years in terms of album, Amy Lee released "Synthesis" last November. It is per se not a new album, rather it is a an album providing a reorchestration of selected songs spanning through the previous three albums of the band. Some of the songs sound as good as the originals (e.g. "Lithium"), some are even better than original (e.g. "Never Go Back") and some simply bomb the original ("Bring Me To Life"). It remembers how great Amy is on the vocals and on the piano, and really make us think if Amy decided to "Europeanize" her musical style by taking the best of Symphonic metal.

15. November: Beyond Forgiveness – The Great Wall


"The Great Wall" is the first full-album from the US gothic/symphonic metal band Beyond  Forgiveness (Colorado Springs, CO). I reviewed the album extensively earlier in November so I will comment that much.


The EPs and other albums that were good:
Aside from full-albums listed, there was also the release of "In This Moment We are Free – Cities" by VUUR. With Anneke Von Giersbergen fronting it, it was a great moment to listen in something much heavier than her band "A Gentle Storm". The album was good, maybe too simple and reminded me a bit the good old times when she was with The Gathering. Maybe a bit too simplistic.
Epica also released an EP "The Solace System" that is a continuation from the "The Holographic Principle". Again, it was awesome as usual from Epica. You can find more about in one of my previous blog posts.
Another interesting EP I got my hand to was "The Ascension" from Casket Robbery (Madison, WI) formed by Cory Scheider. You may not know Cory but if I am telling you that Cory was part of Luna Mortis, then it will all make sense. Cory put a bit away the melodic death tunes from Luna Mortis and brings in more the brutality into the melodic death. With Megan Orvold bringing the brutal vocals in the line of Angela Gussow (ex-Arch Enemy), you will wish to open a pit of hell inside your living room.

Finally, this year I also got introduced to sludge metal by attending a gig featuring two bands: Rozamov (Boston, MA) and The Ditch & The Delta (Salt Lake City, UT). If you are unfamiliar with sludge metal, it is a blend of doom metal with some Southern death and punk. It has this roughness and Southern flavor that my current doom library is missing. It worth the try. Here two videos are listed from the two bands: Rozamov – "Serpent Cult" and The Ditch & The Delta – "F*ck on Asphalt"